The Future of Work Report 2021 "The A3 Work Revolution ", analyses how work has shifted to an "Anytime, Anyplace, Anywhere" model, examining the three megatrends of flexible working hours, new forms of employment that are replacing full time contracts, and a lack of geographical constraints.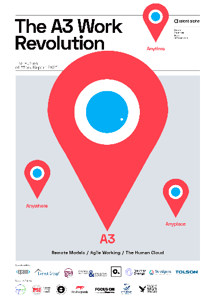 The Future of Work Report is an annual publication by Talent Alpha (a platform that connects over 650 tech companies all around the world, allowing them to share talent in a cloud), and by its global partners including Stratigens and others: EPAM Systems, Everest Group, Global Sourcing Association, Global Technology & Business Services Council, Open Assembly, Sourcing Change and Tolson Consulting.
Download the report for free using the form below.