Yesterday, High March School hosted an event to celebrate former pupil, Alison Ettridge, who has won the prestigious Women in Innovation Award from Innovate UK by unveiling a purple plaque in her honour on the school site.
The purple plaque is Innovate UK's twist on the blue plaques seen in the UK. Purple plaques are being displayed at schools across the country to recognise the achievements of some of the female innovators who have won its prestigious Women in Innovation Award. The Award also sees recipients receive a cash injection of £50,000 and bespoke mentoring to scale up and bring to market their pioneering business ideas.
Currently, just 14% of blue plaques in the UK celebrate the achievements of women. This highlights a national issue of the under-representation of women in the media, the workplace and in the education system, resulting in a lack of relatable role models for children and young people.
Innovate UK hopes the plaque will inspire pupils at the school to follow in Alison's footsteps.
Alison won the Women in Innovation Award this year with her idea to help businesses better attract, recruit and retain female engineering talent with Talent Intuition. Her data modelling tool analyses the flow of female engineers including their journey from education to a professional role. Alison hopes her work will better inform the Government about the size of the gender skills gap and ultimately bring change to the sector.
Alison is one of a network of 64 Women in Innovation Award winners who are developing pioneering innovations to tackle pressing societal, environmental, and economic challenges; from delivering precision medicine to underrepresented populations, to offering eco-friendly materials for the aerospace industry and creating cutting-edge digital educational tools.
Alison Ettridge said:
"I'm so excited to be recognised in this way. School played such a big part in setting me on my journey and I want to help the next generation realise their ambitions. It's critical that young people have strong role models to follow and I'm humbled to be recognised in this way - I hope it helps other young women with dreams of starting their own business to have the confidence to give it a shot."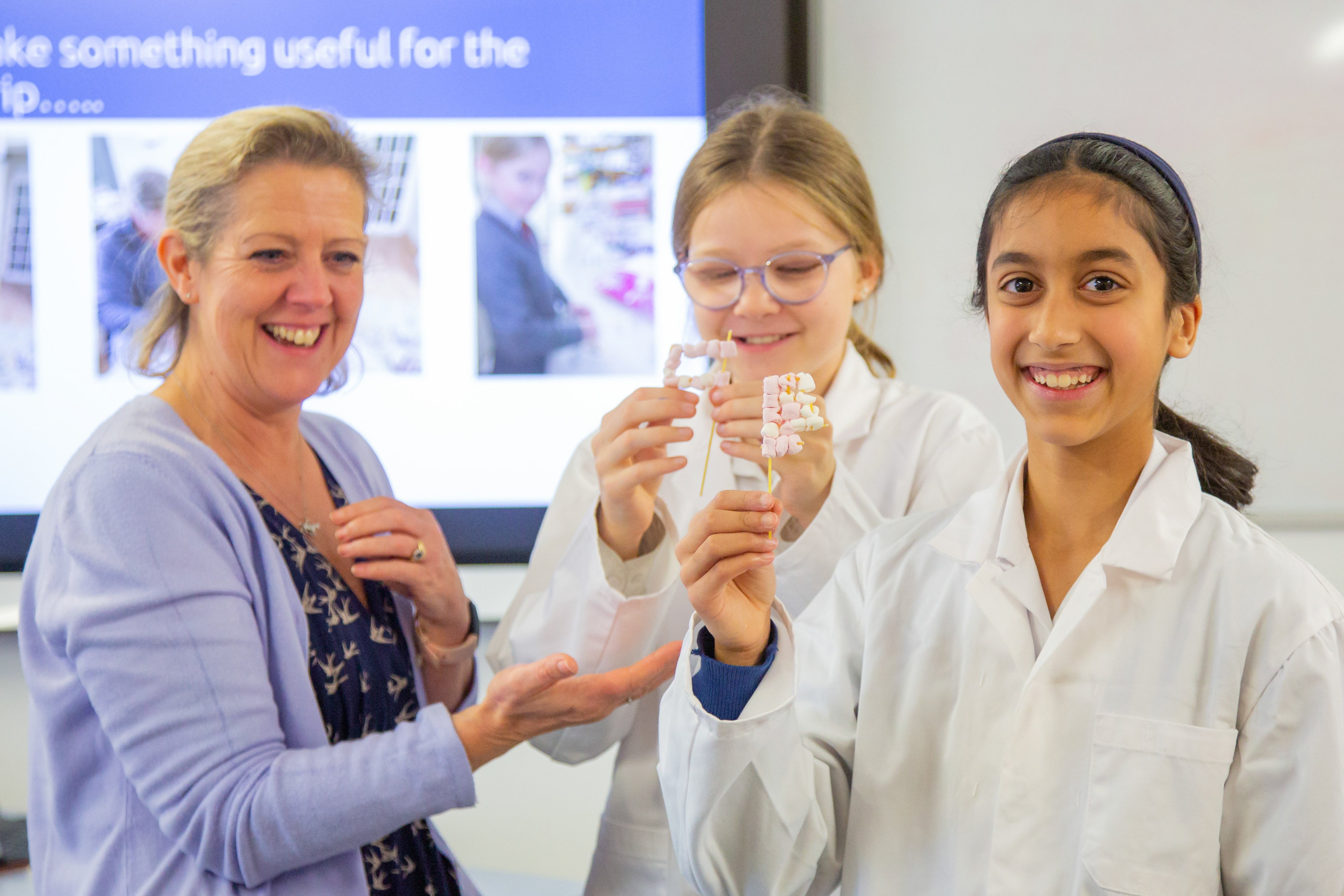 ENDS-
For Further details contact:
Imogen Dunn, 07384 525249, Imogen.dunn@fourcommunications.com
Notes to editors
About Women in Innovation
Innovate UK launched Women in Innovation in 2016, after research revealed that just 1 in 7 applications for Innovate UK support came from women. Boosting the number of female entrepreneurs could deliver £180 billion to the economy.
The aim was to get more women with excellent ideas innovating within UK businesses. Women in Innovation is part of Innovate UK's commitment to promote greater diversity and inclusion in business innovation.
The programme seeks to find women with exciting, innovative ideas and ambitious plans that will inspire others. The awards are for female founders, co-founders or senior decision makers working in businesses that have been operating for at least one year. The programme support includes a £50,000 grant for each individual, as well as a bespoke package of mentoring, coaching and business support.
The campaign and awards programme in 2016 and 2018 have had a huge impact so far. The number of women applying to Innovate UK's funding and support has increased by 70%. The Women in Innovation Awards 2020/21 will build on this success.
For more details see: https://ktn-uk.org/programme/women-in-innovation/
About Innovate UK
As the UK's national innovation agency, Innovate UK drives productivity and economic growth by supporting businesses to develop and realise the potential of new ideas, including those from the UK's world-class research base. They connect businesses to the partners, customers and investors that can help them turn these ideas into commercially successful products and services, and business growth. To date, Innovate UK has supported 14,000 projects at 10,800 organisations, helping innovative businesses create 100,000 new jobs whilst adding £21 billion to the UK economy.