It's going to be a busy year at Talent Intuition with major growth plans for our strategic talent intelligence platform, Stratigens. To support us in our next phase of growth we're over the moon to have two new team members on board!
Chance Wilson has joined us as Head of Sales and Business Development and Myles Elder as Business Development Manager. With the direction of our business firmly in scale-up mode, Chance and Myles will join our existing Associate Director Dominic Burrows to look after our new and existing clients.
A bit more about our new hires: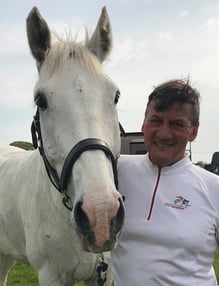 Chance Wilson, Head of Sales and Business Development
Before joining the Talent Intuition team, Chance worked in the Middle East for 10 years where he held roles in HR transformation in-house, as a consultant and as an advisor to Boards. His passion for data and intelligence in his military and commercial roles have shaped his professional direction of travel and he says it feels inevitable that he's now found himself in a role using insight from data to help companies operate more strategically.
Chance relishes the opportunity to broaden the horizons of more organisations to gain valuable insights in a disconnected and fractured global workplace. Chance's passion is supporting globally admired brands as a trusted advisor, enabling organisations to harness the intelligence and create order from chaos in the internal and external landscapes in which they operate.
When he's not busy creating value for Talent Intuition's clients, employees and investors, Chance can be found competing, volunteering and judging at equestrian competitions.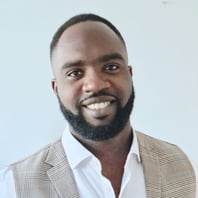 Myles Elder, Business Development Manager - to drive scale in our Stratigens Growth proposition
Before Joining us, Myles worked for several organisations, selling consulting services and HR software. Myles is a DDI trained facilitator and has delivered leadership development training to c-suite and executive board members. After seeing the innovative progression of Stratigens, and the passion of our CEO Alison, he thought it would be crazy not to join such a fantastic team!
Myles landed in the labour market analytics industry by chance. After studying law at university, he joined a company that combined HR strategy with software solutions. He absolutely loved this concept which is what brought him to Talent Intuition.
Outside work, Myles is a vinyl man at heart, and loves his music. If he's not spinning vinyls then you'll find him in the kitchen baking cakes or cooking something crazy, possibly his speciality which is slow-cooked BBQ watermelon!
Welcoming both to the team, our Chief Believer and CEO Alison said:
"I am thrilled to welcome Chance and Myles to the team. They are intelligent, curious, and personable, all key attributes to bring diversity of thought to our business and to communicating with our clients, old, new, and prospective. Welcome both!"
Welcome to the team Chance and Myles - we are thrilled to have you on board at this exciting time for the business!